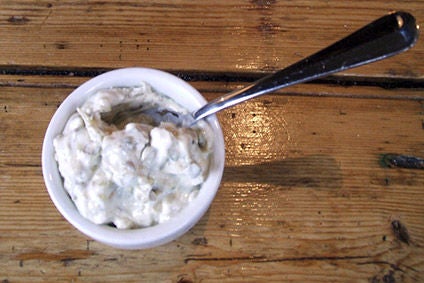 Ventura Foods, the US condiments maker, is to acquire a Cargill business that supplies products from mayonnaise to tartar sauce to foodservice operators in the country.
The deal, struck for an undisclosed sum, will see Ventura buy a Cargill plant in Port St. Lucie, Flordia and equipment from two of the agribusiness giant's facilities in Gainesville, Georgia and in Sidney, Ohio.
Forty-six Cargill staff at the Port St. Lucie site are affected. Ventura Foods said it would offer all workers employment. The equipment from Gainesville and Sidney will move to Ventura Foods' facilities in Chambersburg, Pennsylvania and in Fort Worth, Texas. Cargill will provide contract manufacturing services for up to 18 months "to ensure continuity for customers and a smooth transition to Ventura Foods", the buyer said.
Ventura Foods said the Cargill assets "add greater depth to Ventura Foods' already strong capabilities in the custom dressings, sauces and mayonnaise categories".
Chris Furman, Ventura Foods' president and CEO, added: "The acquisition of Cargill's DSM business is a strong fit for Ventura Foods' strategy to grow, strengthen and diversify. It further strengthens our innovation platform and leadership in consumer taste and preference trends."
Ventura Foods customers include foodservice companies, restaurants and retailers. It has consumer brands, including Marie's dressings, LouAna oils and Dean's dips sold through retailers
The company is a joint venture of CHS, Inc. and Japan's Mitsui & Co. It generates around US$3bn in annual revenue.
In February, Ventura Foods acquired the sauces and condiments business of Canadian manufacturer Wing's Foods for an undisclosed sum.
Cargill said the sale would allow it to focus on other products it sells to foodservice operators. "We remain very committed to being a leading provider of oils and shortening to North American consumer package goods companies, retailers, foodservice companies and food distributors. The sale of our DSM business will allow us to operate more efficiently, and bring more and better offerings and services to our customers," Gonzalo Petschen, regional managing director for the Cargill fats and oils business in North America, said.