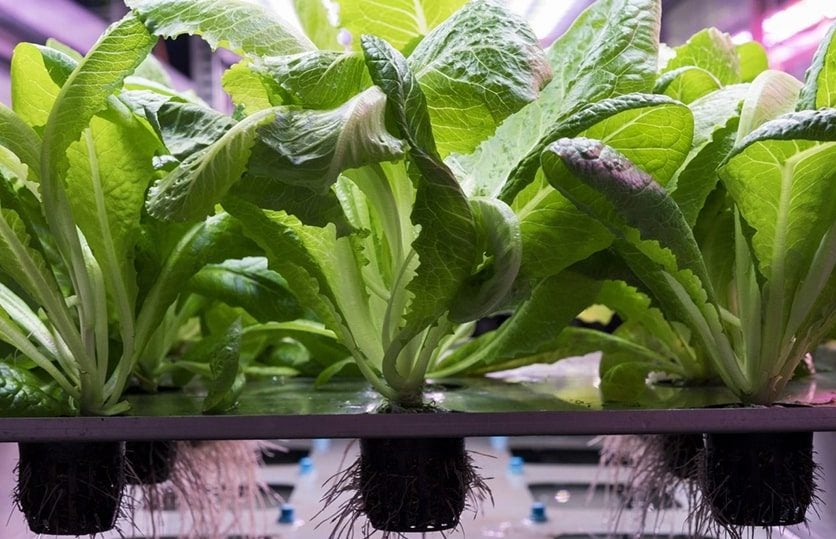 Vertical Future, a London-based indoor-farming business, has raised what it claims is the largest Series A funding capital for the sector in Europe.
A consortium of investors contributed to the GBP21m (US$28.5m) round, including SFC Capital, an early-stage investor based in Cheshire in north-west England and Vertical Future's second-largest shareholder. The business also secured GBP4m in seed financing in 2020.
Vertical Future, founded in 2016 by husband-and-wife team Jamie and Marie-Alexandrine Burrows in Deptford, grows salad greens and vegetables, soft fruits and herbs in a controlled indoor environment using hydroponics and aeroponics. Its customers include recipe-box firm Mindful Chef and food-to-go retailer Chop'd.
It has also partnered with sausage and meat-free products manufacturer Heck on a "small" R&D farm in Yorkshire, and is in talks with "several major UK retail and logistics brands to further accelerate growth".
CEO Mr Burrows said: "Unlike others in the vertical-farming sector whose technologies and ambitions are restricted to growing only premium-priced salad and microgreens for a premium domestic and restaurant market, we are aiming to feed everyday working families with fairly-priced, higher-quality produce. This is achieved through a combination of technology, scale, and data insights."
The company currently operates six UK vertical farms, with others planned in France and Belgium, according to its website. It also has a partnership in Singapore with HSL, an environmentally-conscious construction firm. Vertical Future plans to set up a regional headquarters in the city-state this year.
"[The] funds raised will be used to accelerate the deployment of Vertical Future's farms, vertical integration of specific manufacturing capabilities, technological improvement, and team build-out," the company said, adding it plans to take the headcount to 60 from 40 employees by the end of the second quarter.
Also contributing to the Series A were Pula Investments, a private-equity firm based in Guernsey, London-based investor Nickleby Capital, Dyfan Investment from Luxembourg, and environmentalist Gregory Nasmyth.
Burrows added: "Whilst there will always be a space in the sector for ultra-local, predominantly urban models, these must be complemented by much larger, commercial-scale sites. It is only through scale and full system integration that the sector can truly address the important questions of food sustainability, health, and food security, competing on price with cheap imports, but at the same time pushing up quality and other key metrics."
See Just Food's analysis here: Indoor farming and the prospects for profitability