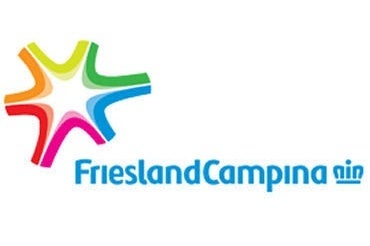 Dutch dairy group Frieslandcampina is to set up three "dairy zones" in Vietnam that it says will support production in a fast-growing market.
FrieslandCampina, one of the major dairy processors in Vietnam, has started the construction of the first zone, which is located in Ha Nam Province in the north of the country.
The zones will have around 50 dairy farms, each producing 7m kg of fresh milk a year. FrieslandCampina said the investment would help food security in Vietnam and reduce milk imports.
The co-op has joined forces with groups including Dutch animal feed group De Heus, Dutch dairy farm consultants The Friesian Agro Consultancy and Wageningen UR, a food research centre in the Netherlands.
FrieslandCampina described itself as the "main partner" in the project and will manage the zones.
The company has two plants in Vietnam: one in Binh Duong, 20km from Saigon, an the other in Hanam, 40km from Hanoi. It has four regional officers and three distribution centres in the country.
Vietnam's dairy sector has enjoyed buoyant growth in recent years on the back of the wider growth in the economy, urbanisation and rising incomes. The Vietnamese government has also been investing in the sector to boost production and exports.
According to research from Business Monitor International, dairy consumption at the mass-market level is rising at a "high single-digit" rate each year. However, per capita consumption of dairy is among the lowest in south-east Asia.
Click here for a recent look at Vietnam's dairy sector, part of our management briefing into the country's FMCG sector, which was published last month.