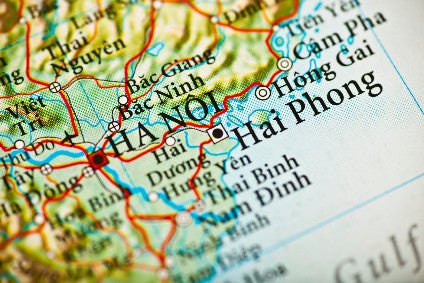 Vietnam will remove price controls on milk products for children under six-years-old by the beginning of next year.
Deputy Prime Minister Vu Van Ninh and minister of finance Dinh Tien Dung said the move has been sparked by concessions Vietnam has made in free-trade agreements such as the Trans-Pacific Partnership and its recent trade deal with the EU.
The announcement came days after the European Chamber of Commerce in Vietnam (EuroCham) criticised the price ceilings.
Matthew Garland, the chamber's nutritional foods group's spokesman, welcomed the move. "We were encouraged to hear…statements in support of milk product prices being regulated by free market principles."
Noting the announcement had been made at a finance ministry conference on Vietnam's financial sector, Garland said his group's members "sincerely hope that the government will allow…market-based pricing and refrain from imposing any extensions of existing price ceilings or additional controls".
Garland furthermore pointed out evidence suggests Vietnam's imposition of food price ceilings in 2010 may have failed in its objective of lowering prices for less affluent consumers. For dairy-based child products, the controls have reduced prices by around 10%, say Vietnamese media reports.