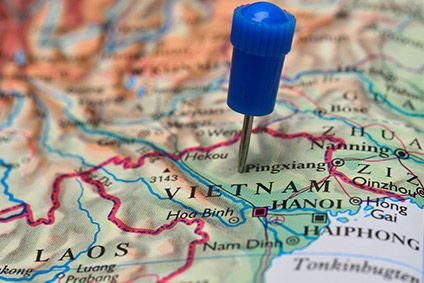 Moc Chau Milk , the largest dairy business in the north of Vietnam, is looking to raise funds for expansion.
Last year, Moc Chau Milk saw Vinamilk , the biggest dairy group in Vietnam, indirectly acquire a majority stake in the company.
Vinamilk increased its ownership in another Vietnamese group GTNfoods from 43% to 75%. GTNfoods own a 51% stake in Moc Chau Milk.
Tran Chí Son, senior finance manager and head of investor relations at Vinamilk, said Moc Chau Milk was seeking funds to invest in farming and its factory.
Moc Chau Milk, which markets fresh milk, butter, yogurt and cheese, plans to issue more shares to existing investors, including Vinamilk.
Last month, it emerged Vinamilk and Kido Group, another of the largest food manufacturers in Vietnam, could be set to form a new joint venture in the country. The two companies have signed a memorandum of understanding to establish a venture marketing beverages and ice cream.
Vinamilk's recent corporate moves have also included an entry into South Korea and an expansion of its business in China.
In 2019, Vinamilk generated net revenue of VND56.32trn (US$2.42bn), up more than 7% on a year earlier. Net profit stood at VND10.55trn, compared to VND10.21trn in 2018.