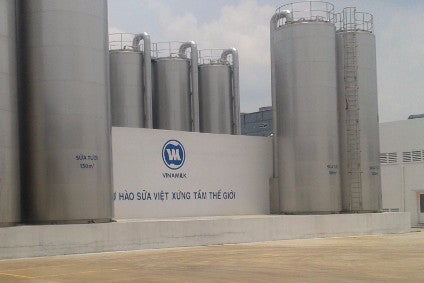 Vinamilk, Vietnam's largest dairy company, has taken a 51% controlling stake in Laos-based peer Lao Jagro Development XiengKhouang Co.
It plans to develop a complex of hi-tech beef dairy farms in the neighbouring country and has hinted it may build a processing plant there at a future date.
While confirming the transaction – subject to regulatory approval on both sides of the border – Vinamilk did not put a price on the deal. However, media reports in Vietnam suggest it has paid US$19.7m for the stake.
Vinamilk is understood to have received the backing of an unnamed Japanese investor for its plans in Laos.
It plans to serve demand for dairy in its home market through importing milk back from Laos for processing in Vietnam.
Tran Chí Son, senior finance manager at Vinamilk, told just-food: "We invest into Lao Jagro because we would like to develop some big dairy farms there and bring all raw fresh milk back to Vietnam for production.
"Laos is still a small market so we do not have a plan to build the factory yet, just dairy farm operations."
In May 2016, Vinamilk cooperated with Cambodia's Angkor Dairy Products company, contributing 51% of the capital to launch a dairy plant there. It took full control of the venture last year.