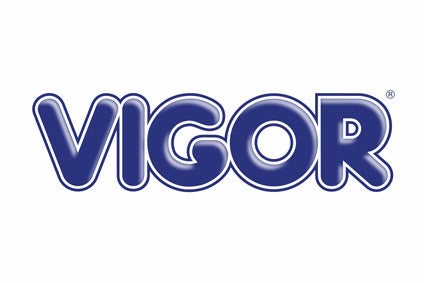 Vigor, the Brazil-based food group, saw sales and profits rise in 2015, with the company seeing revenues from its grocery and spreads business more than double.
Consolidated net revenue, which includes the results of fellow Brazilian dairy Itambé, in which Vigor owns a 50% stake, was up 18.8% at BRL5.22bn (US$1.37bn). Volumes grew 11.8%.
EBITDA was up 28.6% at BRL456.4m. Net income more than doubled to BRL242.8m.
Vigor provided results that did not include the contribution from Itambé.
Net revenue jumped 52.3% to BRL2.88bn. Volumes were up 14.5%.
Sales from grocery and spreads more than doubled to BRL1.54bn. The division now accounts for more revenues than Vigor's dairy business, which saw sales rise 14.1%.
EBITDA grew 71.1% to BRL349.5m. Vigor pointed to the "sharp" rise in revenues, a focus on "high added-value" products and efficiency gains.
Net income was BRL218.6m, more than three times higher than in 2014. Vigor saw a fall in net financial expenses give a further boost to its bottom line.