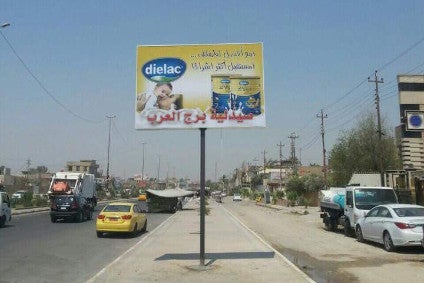 Vinamilk , Vietnam's largest dairy company, is hoping to increase its infant formula sales in the Middle East.
The company has signed a new contract to supply customers in the region.
The deal was signed at the Gulfood trade show last month. A Vinamilk spokesperson would not disclose the Middle Eastern countries in which the company sells infant formula due to the "highly competitive nature" of the sector but said its products can be found in modern and traditional outlets.
"Vinamilk's been exporting to the Middle East since the Nineties but we are continuously seeking opportunities to expand the market," a Vinamilk spokesperson said.
The bulk of Vinamilk's revenue is generated in Vietnam but the company is looking to grow its export sales.
In 2015, exports accounted for around 20% of Vinamilk's revenues, which reached VND40.08trn (US$1.8bn), an increase of 14% year-on-year.
Vinamilk is forecasting a 10% rise in revenue in 2016, although the spokesperson said the company would not disclose its estimates on export sales.