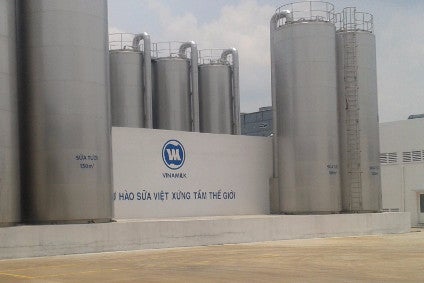 Singapore's Fraser and Neave has reported higher third-quarter earnings from its dairies division, boosted by income from its stake in Vinamilk, Vietnam's largest dairy company.
F&N's dairy division reported profit before interest and taxation, or PBIT, of SGD83m (US$61m), up 66% on a year earlier, helped by two-and-a-half months of profit and dividend income from Vinamilk.
The company owns an 18.74% stake in Vinamilk and from April started to account for its shareholding under the equity accounting method.
In the first nine months of F&N's financial year, the group's dairy division saw its PBIT climb 40% to SGD162m.
F&N's third-quarter sales from dairy fell 3.5% decline to SGD276m amid "weak" performances from the company's units in Malaysia and Thailand.
The maker of Farmhouse Milk and 100Plus isotonic drinks said domestic revenue and sales in Malaysia decreased because of weak consumer sentiment and price competition, although the decline was offset somewhat by improved exports and a pick up in growth in Myanmar.
The decrease was not so pronounced in the first nine months, with dairy sales falling 0.2% to SGD826m, F&B said its earnings statement today (8 August).
In terms of value to shareholders, F&N's third-quarter earnings per share rose from 2.6 cents a year ago to 4.2 cents. Over the nine months, F&N's EPS stood at at six cents, compared to 5.2 cents a year earlier.