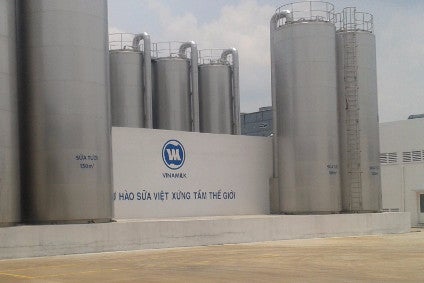 Vinamilk, Vietnam's largest dairy company, has started the ball rolling on exports to China.
The group has signed "a memorandum of cooperation" with an unnamed business to ship products to the country.
Asked by just-food to disclose the name of the prospective partner, a Vinamilk spokesperson declined to comment.
The plan was announced while Vietnam President Tran Dai Quang visited China last week.
Vinamilk could not at this stage provide details on the products it plans to export to China or the cities the company is aiming to target as the two countries have yet to formally sign a planned trade deal, the spokesperson said.
"We are not able to answer the rest of your questions because it will depend vastly on the bilateral trade agreement between two countries in agriculture, forestry and fishery products. After this bilateral agreement is confirmed and signed then will come other processes and procedures before Vinamilk could officially export to China, such as factory and product inspection in compliance with AQSIQ standards or requirements, as well as deciding on which product will be chosen to export," the spokesperson said.
AQSIQ is China's General Administration of Quality Supervision, Inspection and Quarantine.