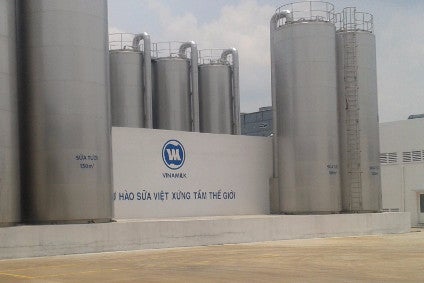 Vinamilk, Vietnam's largest dairy group, is to becoming the sole owner of US firm Driftwood Dairy.
In a stock exchange filing, Vinamilk said it had decided to up its shareholding in Driftwood from 70% to 100%. Vinamilk is paying US$10m for the remaining chunk of Driftwood.
Vinamilk first invested in Driftwood in 2013 when it acquired its initial 70% stake.
Last week, it emerged Vinamilk had decided to remove a limit on the shares foreign investors can own in its business.
Vietnam's sovereign fund State Capital Investment Corporation holds just over 45% of the business, which is publicly listed. Last autumn, the Vietnamese government reportedly announced plans to offload its stake in Vinamilk.
Singapore food and beverage maker Fraser and Neave is the second-largest shareholder in Vinamilk, with a stake of around 10%.
Vietnam-based investment firm VinaCapital Group said it had been informed by Vinamilk of the decision to remove the cap.