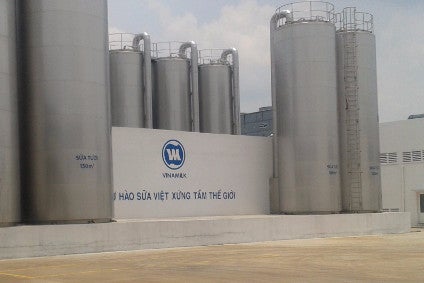 Vinamilk is to remove a limit on the shares foreign investors can own in the business, according to a shareholder in the Vietnamese dairy group.
Vietnam-based investment firm VinaCapital Group said it had been informed by Vietnam's largest dairy group of its decision to remove the cap.
At present, foreign investors can own up to 49% of Vinamilk. Singapore food and beverage maker Fraser and Neave is the second-largest shareholder in Vinamilk, with a 9.5% stake.
Vietnam's sovereign fund State Capital Investment Corporation holds just over 45% of the business, which is publicly listed. Last autumn, the Vietnamese government reportedly announced plans to offload its stake in Vinamilk.
Andy Ho, VinaCapital's chief investment officer, said: "The opening of Vinamilk to full foreign ownership marks a huge milestone in the privatisation process. Vinamilk is the country's largest company by market capitalisation, is ranked as the most valuable brand in Vietnam, and continually delivers strong results. This is the first significant state-owned enterprise to completely remove foreign ownership limits, and we believe this could be the start of significant momentum in foreign ownership expansion and privatisation generally."
No timeframe was given for when the limit will be removed. No-one from Vinamilk responded to comment when approached by just-food.
Last month, Vinamilk reported a 38% rise in first-quarter pre-tax profits.