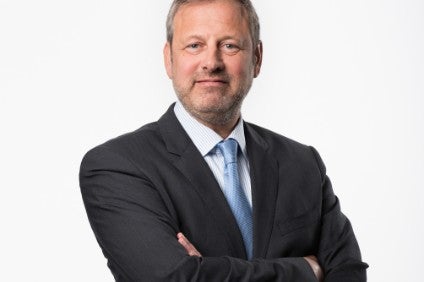 Francis Kint, the CEO of Vion, is to leave the Dutch meat giant to take the helm at Belgium-based food group Ter Beke.
The 56-year-old, who was hired as Vion's chief executive in 2015, will join Ter Beke on 1 June.
Kint succeeds Dirk Goeminne, whose mandate as Ter Beke ends on 31 May. Goeminne, who was promoted from a role as director to Ter Beke CEO on a five-year contract in May 2013, is set to become the company's chairman pending approval from shareholders.
Vion said it would Kint's successor "in due time".
Ter Beke's current chairman, Louis Verbeke, said Kint would be "the right man at the right place". Verbeke said: "He is very experienced when it comes down to integrating acquisitions. His extensive knowledge of the foodservice and retail channel will help Ter Beke to further develop this integration. Moreover, he is very familiar with the markets relevant for Ter Beke."
In December, Ter Beke acquired the fresh foods business unit of Dutch company Zwanenberg Food Group.
In September, Ter Beke bought a majority holding in the UK's KK Fine Foods, giving the company access to what it said is the largest ready-made meals market in Europe.
Two months earlier, Ter Beke bought French ready meals maker Stefano Toselli outright and took control of its Polish joint venture The Pasta Food Company.
Vion said Kint, a former Greenyard Foods, Chiquita and Sara Lee executive, had "led the transformation of the company", which it added had "resulted in improvements of the bottom line for three years in a row and made the company ready for the future".
Kint said: "I am proud to have led Vion for three years. We have strengthened the organisation, significantly upgraded our production footprint and made valuable commercial inroads. We also engaged in a societal dialogue on the meat industry and took leadership on certain themes such as the needed transparency. The company is now in good shape and the three divisions are led by a team of very experienced managers. I have been offered the opportunity to lead a listed company in my home country and decided to take up this challenge.
"Ter Beke is active in growing markets with tasty products. The ambition of Ter Beke is huge, and the growth strategy is clear. I am looking forward to achieve this ambition, together with the executive committee and the management team."