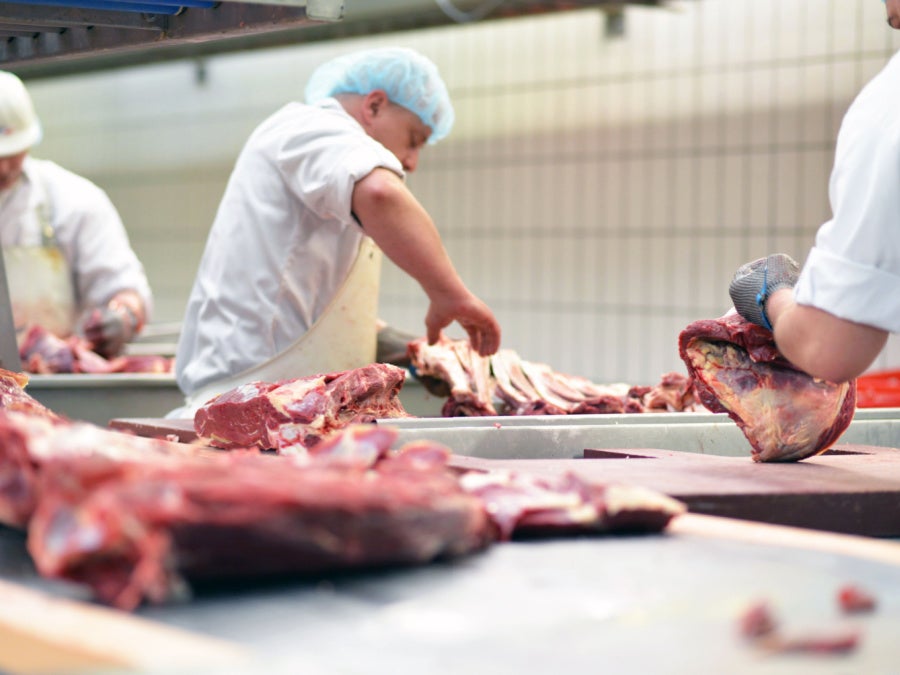 Netherlands-based Vion Food Group is planning to close its beef plant in Bad Bramstedt, Germany, in July.  
Approximately 250 employees who work at its northernmost German beef slaughterhouse are at risk of losing their jobs, although Vion said it will look at the possible transfer of employees to other Vion locations in the country.
Vion said the reasons for the closure are the declining cattle population in northern Germany, the overcapacity of the slaughterhouse market and the general pressure that the German protein market is under, partly because of the social trend towards less meat consumption.
Ronald Lotgerink, CEO of Vion, said: "The planned closure is part of the adjustment at our German sites to rebalance supply and demand in the German market, which is under pressure.
"In the face of inflation and price increases, societal developments and regulations that the farming and meat industry is currently facing, we are taking measures to keep meat production in Germany healthy and to offer farmers future perspectives."
Since 2012, Vion has adjusted capacities at the Bad Bramstedt site to take into account the progressive decline in cattle numbers in northern Germany.
In a statement it said: "In the interest of its farmers to keep the transport routes for the slaughter cattle short in the future and, in the interest of animal welfare, Vion will explore the offer of the still sufficiently available slaughter capacities in the north in the coming weeks."
During the spring months Vion transferred the deboning operations from the pig slaughterhouse in Landshut in Bavaria, South-East Germany to Vilshofen in Bavaria, and Crailsheim in Baden-Württemberg.
Vion continues to rely on its close strategic partnership with EG Südbayern, a German livestock producer association in the south of Germany.
"The site in Landshut will primarily represent the regional business, and the Crailsheim and Vilshofen sites will become central hubs for the pork activities of southern Germany," said the company.