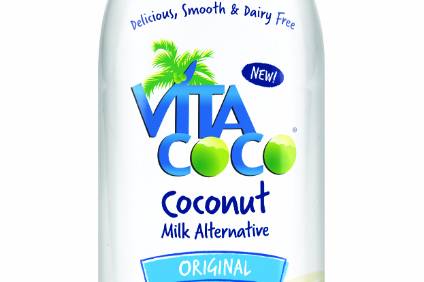 Coconut water business Vita Coco is launching its first dairy alternative product in the UK.
The new Vita Coco Coconut Milk Alternative is made with coconut cream and Vita Coco's "never-from-concentrate coconut water" to be consumed on its own, poured hot or cold onto breakfast cereal "and has the flavour and proper consistency to easily complement coffee and tea".
Vita Coco said the new product "is a great choice for health-conscious consumers who don't want to sacrifice flavour and the feel of milk".
Giles Brook, the CEO of Vita Coco's business in the EMEA region, said: "Our strategy is to become synonymous with all things coconut and our Vita Coco Coconut Milk Alternative launch is at the very core of this. We've demonstrated in chilled juice through Vita Coco Coconut Water the impact we can make to the wider category and are committed to achieving the same level of success in milk alternatives."
The new product will be launched on 1 March in the chilled, dairy-free aisle of UK supermarkets in what Vita Coco described as a "disruptive" one-litre PET bottle, with a recommended retail of GBP2.99 (US$3.71).