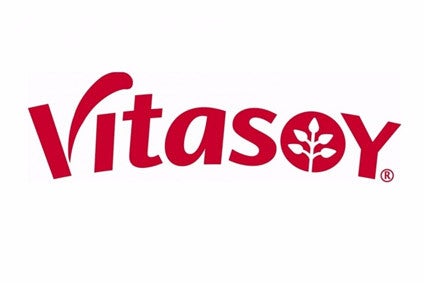 Hong Kong-listed plant-based food and beverage maker Vitasoy International Holdings has reported a rise in annual profits despite a fall in revenue in the wake of selling assets in the US.
Vitasoy's profit attributable to equity shareholders rose 16% to HKD618m (US$79.2m), boosted by the gain it received from offloading parts of Vitasoy USA in March 2016.
Nonetheless, excluding the impact of the disposal on Vitasoy's bottom line, its profits rose 2%. EBITDA jumped 33% to HK1.08bn, or by 6% when discounting the gain from the Vitasoy USA deal.
The group's revenue dropped 3% to HKD5.41bn but rose 6% when the Vitasoy USA sale was excluded from the calculations.
Mainland China accounted for 49% of the group's revenue, with sales growing by 11% to reach HKD2.78bn.
Revenue in Hong Kong was up by 5% to HKD168m. This was achieved, the company said, by boosting Vitasoy's presence via increased distribution channels and new products.
Meanwhile, Vitasoy's operations in Australia and New Zealand delivered a "satisfactory" result, with revenues up by 12% to HKD472m, thanks to an improved promotion strategy, distribution and product range.

"The business performance of the full year reflects the execution of a steady 'Sustainable Growth' strategy, which has weathered volatile conditions in our core markets, as well as rising competitive pressure to deliver measurable gains," said Vitasoy's executive chairman Winston Yau-lai Lo at a press conference today.
"By divesting the North American tofu business and forming a joint venture with Universal Robina Corporation in the Philippines, we have reconfigured our business to be more geographically focused on the high potential Asian region and on our core category expertise."
Regarding future prospects, Lo said: "We are committed to investing in the long-term development of the business, expanding our operations and generating solid returns for our investors. Although current and foreseeable market conditions remain challenging, Vitasoy is well positioned to deliver disciplined growth and sustainable success."