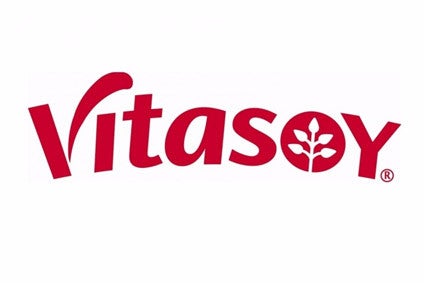 Hong Kong-listed plant-based food and beverage maker Vitasoy International Holdings grew its profits in the first half of its financial year despite the sale of much its business in the US leading to a drop in revenue.
Vitasoy booked a 48% jump in net profit to HKD460m (US$59.3m) for the six months to the end of September, with earnings from its business in China and from its combined Australia and New Zealand division.
The company's revenue declined 3% to HKD3.01bn. In March, Vitasoy sold assets in the US to South Korean tofu maker Pulmuone Co. The deal took in manufacturing assets and intellectual property rights to brands, including the San Sui tofu brand. Vitasoy continues to operate its Asian business unit in the market, which is focused on importing beverage products from Hong Kong to North America.
Excluding the disposal from the results, Vitasoy's revenue rose 3% to HKD2.97bn.
Vitasoy executive chairman Winston Yau-lai Lo said: "Despite the challenging market conditions of our core markets, Vitasoy has been determined to deliver sustainable growth through execution, expansion and innovation. We have focused on enhancing our infrastructure with the new Wuhan plant and with an upgrade to advanced IT systems in mainland China. We have also strived to improve operating costs through enhancing manufacturing efficiency and adopting careful cost management."
China has become Vitasoy's biggest market. The unit's sales rose 7% to HKD1.62bn, contributing to a 7% increase in operating profit to HKD282m.
Lo added: "We remain confident about our business growth outlook for the remainder of the financial year. We will continue to work towards achieving sustainable growth through scaling up the business, growing market shares in core markets and categories as well as strengthening our capabilities and operational capacity."