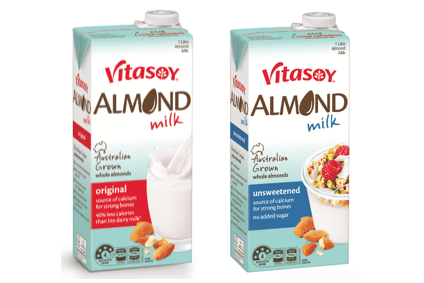 Vitasoy International Holdings has warned shareholders of a possible loss for the Hong Kong-listed plant-based food and drinks business.
The advisory relates to a boycott of the company's products in July after a controversial internal memo was circulated by a Vitasoy employee in connection to another staff member who stabbed a Hong Kong police officer and later killed himself.
In a filing with the Stock Exchange of Hong Kong on 6 August, the soy-based milk and tofu maker said its result for the six months ending on 30 September could range from a loss attributable to shareholders of HKD50m (US$6.4m) up to a profit of HKD60m based on the firm's accounts for the three months ended on 30 June.
Those estimated figures would represent a decline of 91% to 107% from the HKD671.9m profit reported for the corresponding period in 2020, Vitasoy noted, adding the "substantial decrease is mainly attributable to a significant reduction in market demand during the second quarter of financial year 2021/22".
Vitasoy later fired the employee who circulated the memo expressing condolences to the family of the staff member who stabbed the police officer on 1 July, a memo that was said to represent the company. The incident created uproar on social media in Mainland China and a subsequent boycott.
The Hong Kong daily newspaper The South China Morning Post quoted Vitasoy executive chairman Winston Lo Yau-lai as saying in an internal letter to employees that the memo was "extremely inappropriate" and "deviated from the company's core values".
In the exchange filing last week, Vitasoy said: "On 2 July 2021, an unauthorised internal memo containing inappropriate contents was widely circulated among social media which resulted in repercussions from customers in mainland China against the group, including the removal of our products from the shelves in various sales channels across mainland China for the entire month of July.
"Although our products are gradually returning to shelves in selected outlets, the loss of sales during the summer peak season is expected to have a material impact on the group's revenue and profitability for the six months ending 30 September 2021."
Vitasoy's six-month results are expected to be officially reported in November. The company's branded Vitasoy products are exported to 40 countries, including Australia and New Zealand, North America and destinations in other parts of Asia, according to its website.
In the previous financial year ended on 31 March 2021 in which the impact of the coronavirus pandemic, lockdowns and unrest in Hong Kong was felt, Vitasoy posted revenues of HKD7.5bn, compared to HKD7.2bn in the corresponding period.
Operating profit came in at HKD843.4m versus HKD707.4m. Profit attributable to shareholders rose 2.3% to HKD548.3m. Vitasoy reported a net profit of HKD589.5m, up 3.5%.