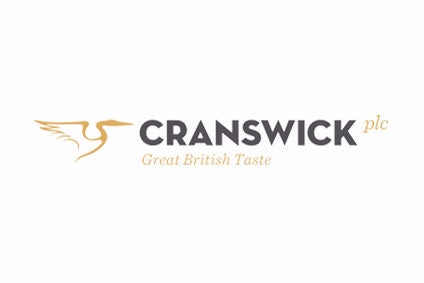 Higher volumes have enabled UK meat group Cranswick to book a jump in full-year sales and earnings.
In the 12 months to 31 March, Cranswick said revenue rose by 6.6% to GBP1.07bn (US$1.6bn). Underlying sales, excluding the acquisition of UK poultry processor Benson Park, which was announced in October 2014, increased 4.7%. On an underlying basis, volumes increased by around 10%.
Higher volumes – coupled with favourable input costs and an improved operating result at Cranswick's pastry business – also helped lift margins. Adjusted group operating margin for the year stood at 6.2%, versus 5.8% in 2015. Adjusted for amortisation, goodwill and other charges, group operating profit increased by 12.8% to GBP66.2m. Total operating profit rose to GBP59.2m compared to GBP53.7m last year.
In an investor note, Shore Capital analysts wrote: "Cranswick's robust EBIT margin expansion was driven by a combination of factors including leverage from the double-digit volume growth, a deflationary pig price environment (particularly through H2), an improved operational performance in the Yorkshire Baker facility in Malton, a full-year contribution from Benson Park and operational efficiencies from historic investment across its sites."
Net profit increased to GBP45.4m against GBP41.3m in fiscal 2014/15.
Looking to the coming year, Cranswick noted that the coming referendum on the UK's membership of the EU "increases economic uncertainty". Nevertheless, Cranswick said it is "well positioned to meet the challenges that may arise" and "continue its successful long term development".