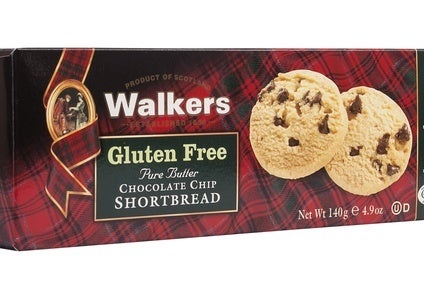 UK baker Walkers Shortbread is launching a gluten-free line in the US market.
The company is introducing three varieties of gluten-free shortbread: pure butter; ginger and lemon; and chocolate chip. As with Walkers' standard shortbreads, all are free from artifical flavours, colourings and preservatives.
Managing director Jim Walker said: "With so many now suffering from food intolerances, we feel it is important to create choices for all and are proud to have the unique offering of traditional shortbread, which is certified gluten free. With three different options, there really is something for everyone to enjoy."
Walkers said the range would be available at retailers throughout the country in the coming months. The line is already available for online purchase.
The company launched gluten-free shortbread in its domestic UK market last October.