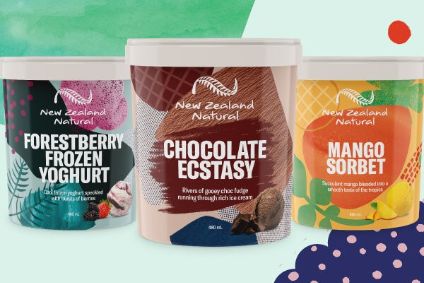 New Zealand's Walter & Wild has acquired local ice-cream maker Emerald Foods Group for an undisclosed sum.
The deal sees the firm returning to New Zealand ownership after it was sold by local businesswoman Diane Foreman to a Hong Kong-based collective – Emerald Foods Group (HK) – in 2015.
Emerald Foods Group owns ice-cream brands New Zealand Natural, Killinchy Gold, Zilch and Chateau and also operates the Movenpick brand under licence in the country.
It exports to more than 20 countries and has offices in Auckland, Melbourne and Shanghai.
Walter & Wild is owned by well-known local entrepreneurs and rich-list regulars Graeme and Harry Hart and was formed by the acquisitions of four separate consumer foods companies: Hubbard Foods, Hansells Food Group, Greggs and I Love Food.
With the arrival of Emerald Foods, the company now oversees more than 500 products across a range of categories.
Speaking about the deal, Harry Hart said: "This is a major acquisition for our business and an avenue into an attractive growth sector of the FMCG, foodservice and retail markets. It is a good news story, bringing a New Zealand-founded business with well-loved brands back into New Zealand ownership."
The acquisition means Walter & Wild now has more than 350 employees across New Zealand and Australia.