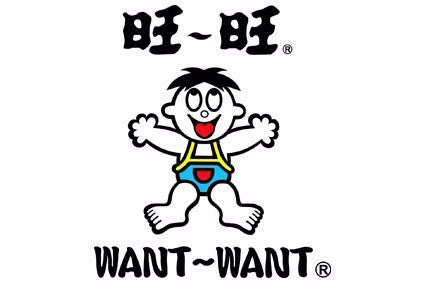 Chinese snack-to-dairy giant Want Want China Holdings reported an increase in profits during 2016 as stronger margins more than offset slumping sales.
The company said that its operating profit rose 5.8% to CNY4.81bn (US$695.9m) in the period.
The group's operating profit margin expanded to 24.4% of sales, a 3.1 percentage point increase from the group's margin of 21.3% in 2015. Operating margins were lifted by a lower cost of sales and a reduction in distribution expenses. In particular, Want Want revealed that profitability at its dairy unit expanded during the year, with segment profit increasing from CNY2.9bn in 2015 to CNY3.1bn in 2016.
Net profit attributable to Want Want equity holders increased by 4% to CNY3.52bn.
Revenue in 2016 declined, however, dropping by 7.9% to CNY19.71bn from CNY21.39bn in the prior year.
While Want Want said sales of its rice crackers increased year-on-year, rising from CNY5.2bn to CNY5.5bn in the period. This gain was offset by lower sales from its dairy and snacks divisions, which declined from CNY10.7bn to CNY9.3bn and from CNY5.4bn to CNY4.9bn respectively.