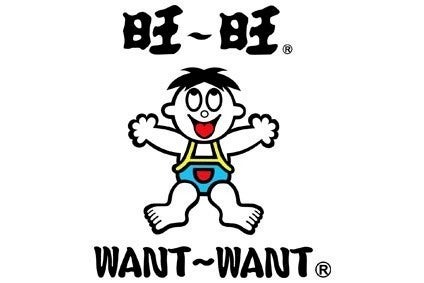 Chinese snack group Want Want warned sales and earnings for 2014 may not follow "increasing trends as demonstrated in the past years", with growth expected to slow to single-digits.
"Since… 2008, the revenue and the profit for the year of the group have grown by double-digit percentage year-on-year until 2013. Between 2008 and 2013, both the revenue and the profit for the year of the group have achieved a compound annual growth rate of approximately 20%," Want Want said in a filing with the Hong Kong stock exchange.
However, based on preliminary assessments, the company said that revenue growth in the year to 31 December 2014 is likely to be in the low single-digits while profit is expected to increase by the mid-to-high single-digits.
Want Want said the slowdown was "due mainly to the weakness in the overall consumer market in mainland China and shorter periods of sales in the accounting period". The group also cited the timing of the Chinese New Year.
The company added that annual results are being finalised. "An announcement will be made in accordance with the Listing Rules as appropriate," Want Want added.
Shares in Want Want fell almost 3.3% today, dropping to HK$8.57 (US$1.1) at 4pm Hong Kong time.
Click here to view the announcement.