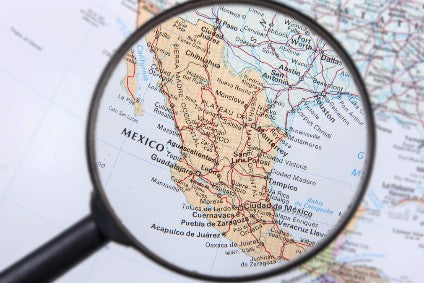 Mexico's lower house has passed a bill that would see manufacturers operating in the country having to put warning labels on foods high in saturated fat, salt and sugar.
The country's Chamber of Deputies voted to pass plans for front-of-pack labels that would give a "truthful, clear, fast and simple warning" on foods that exceed the maximum levels of energy, added sugars, saturated fats, sodium "and other critical nutrients and ingredients", a statement from the lower house read.
Some 458 deputies voted for the legislation, with two abstentions and two against.
The legislation is to move on to Mexico's upper house, the Senate, and then to the country's President, Andres Manuel Lopez Obrador.
In 2016, a third of all adults in Mexico were classed as obese, according to the most recently-available data from the Organisation for Economic Co-operation and Development (OECD). Mexico was behind only Chile and the US in the 36-strong bloc of countries that are members of the OECD.
One Mexican deputy, Miroslava Sánchez Galván, also pointed to OECD data that she said showed 34% of Mexican children aged between five and 11, as well as 35% of teenagers between 12 and 19-years old, are overweight or obese.
Another deputy, Martha Estela Romo Cuéllar, was another that backed the idea of warning labels but added they would only represent "very good intentions" if there were not also programmes to promote a "true food culture and sports culture" in Mexico's schools.
Alejandro Calvillo, director of consumer advocacy organisation El Poder del Consumidor, called on senators to put public health above commercial interests. "The food and beverage industry will continue with its strategy of discrediting the proposal of front-of-pack warning labels. However, senators must endorse their commitment to the health of Mexicans, as there is enough scientific evidence to prove that it is an effective policy to reduce the consumption of junk food."
just-food asked ConMexico, the industry body representing FMCG companies in Mexico, for a reaction to the vote but had not received a response at the time of writing.