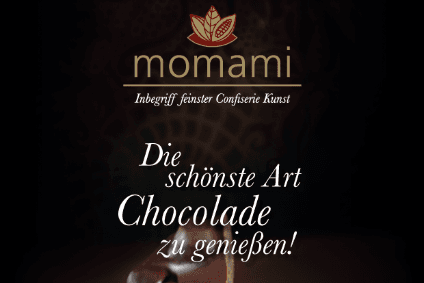 German confectioner Wawi Schokolade has signed an agreement under which it will take a 65% controlling stake in German speciality chocolate manufacturer Mkm.
Markus Kuehlwein, the Mkm managing director and co-founder, said the deal followed the sale of shares by business partner Michael Kuehlwein (25%) and Germany's Peer Swan Group (50%). It is effective from 1 July. As part of the deal, Markus Kuehlwein's stake in the business will increase from 25% to 35%.
Markus and Michael Kuehlwein founded Mkm in Minden, in northern Germany, as a start-up in 2004. The company employs around 100 on a seasonal basis and produces mainly premium brands for domestic and foreign customers, such as the Momami range. In addition, Mkm produces a selection of luxury chocolate gift products.
Wawi, based in Pirmasens, southwest Germany, is a family-owned company founded 1957. Today, the company has eight production facilities in four continents and sells more than 16,000 tonnes of chocolate and sugar confectionery annually.