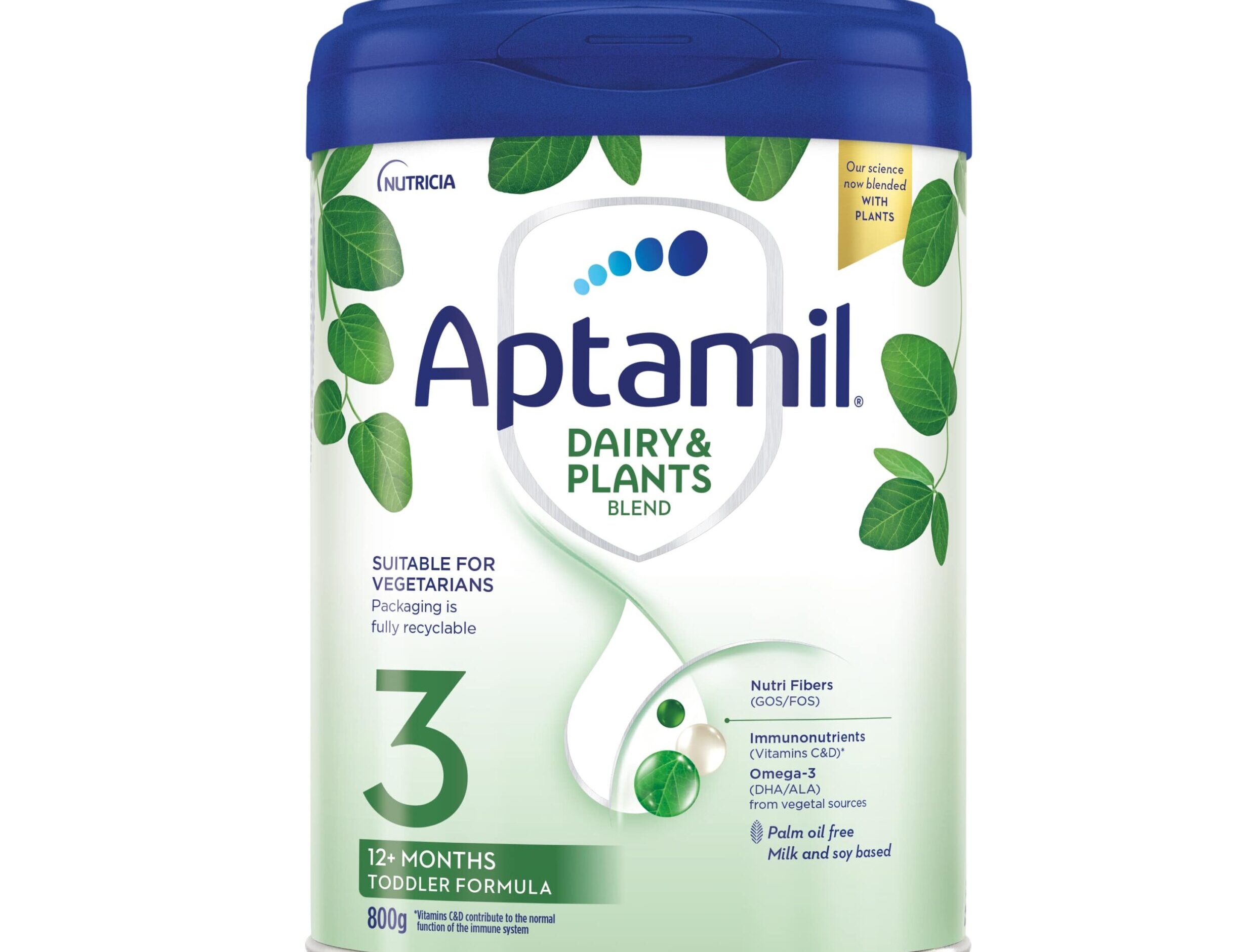 French giant Danone is claiming an industry first with an infant formula blended with dairy and plant-based proteins.
Danone has launched its Dairy and Plants Blend infant formula first in the Netherlands under the Nutrilon brand. Other European destinations will follow in the second half of the year and into 2023 under the Aptamil brand, Manuela Borella, Danone's vice president for global plant-based strategy and business acceleration, told Just Food.
Based on 60% plant proteins such as non-GMO soy, the Dairy and Plants Blend incorporates vegetable oil and DHA omega-3 sourced from sustainable algae rather than fish. Casein and whey proteins make up the 40% dairy component, along with the inclusion of lactose found in breast milk.
"We're blending lactose with high-quality plant-based ingredients, so that we can bring the best of both worlds, with no compromise on complete nutrition and in answer to those flexitarian parents that really want more plants in their babies' diets," Borella said. "This journey started two years ago, with a very important work of immersion, listening to parents out there."
Declining to be more specific on the markets and timings for the second-wave launch of the blended infant formula, Borella added: "The most important thing is that we want to bring in nutritionally complete formulas in Europe that satisfy flexitarians but satisfy vegetarians as well. You really make sure that you bring a formula that satisfies the demand for more plants in the diet."
Danone claims more than one-third of European consumers are turning to vegan, vegetarian or flexitarian diets, and, according to Borella, seven out of ten parents "really prefer their children to have more plant-based foods".
Almost 25% of European households are introducing plant-based alternatives to their babies as of one-year-old, she said, adding the subtle plant taste in the blended infant formula is a good introduction to toddlers.
"We know that by introducing this mild taste of plants, in a sense we help babies to familiarise with the plant flavours in a gentle way. The important ambition here is that at Danone we really want to respond to parents' desires and to parents' choices, and that's what is important."
Danone is marketing the Dairy and Plants Blend as having a 30% lower carbon footprint compared with other Nutrilon formulas, based on its plant-based ingredients and fully recyclable packaging.
Just Food analysis: Why there's no single formula to fix US infant-milk market