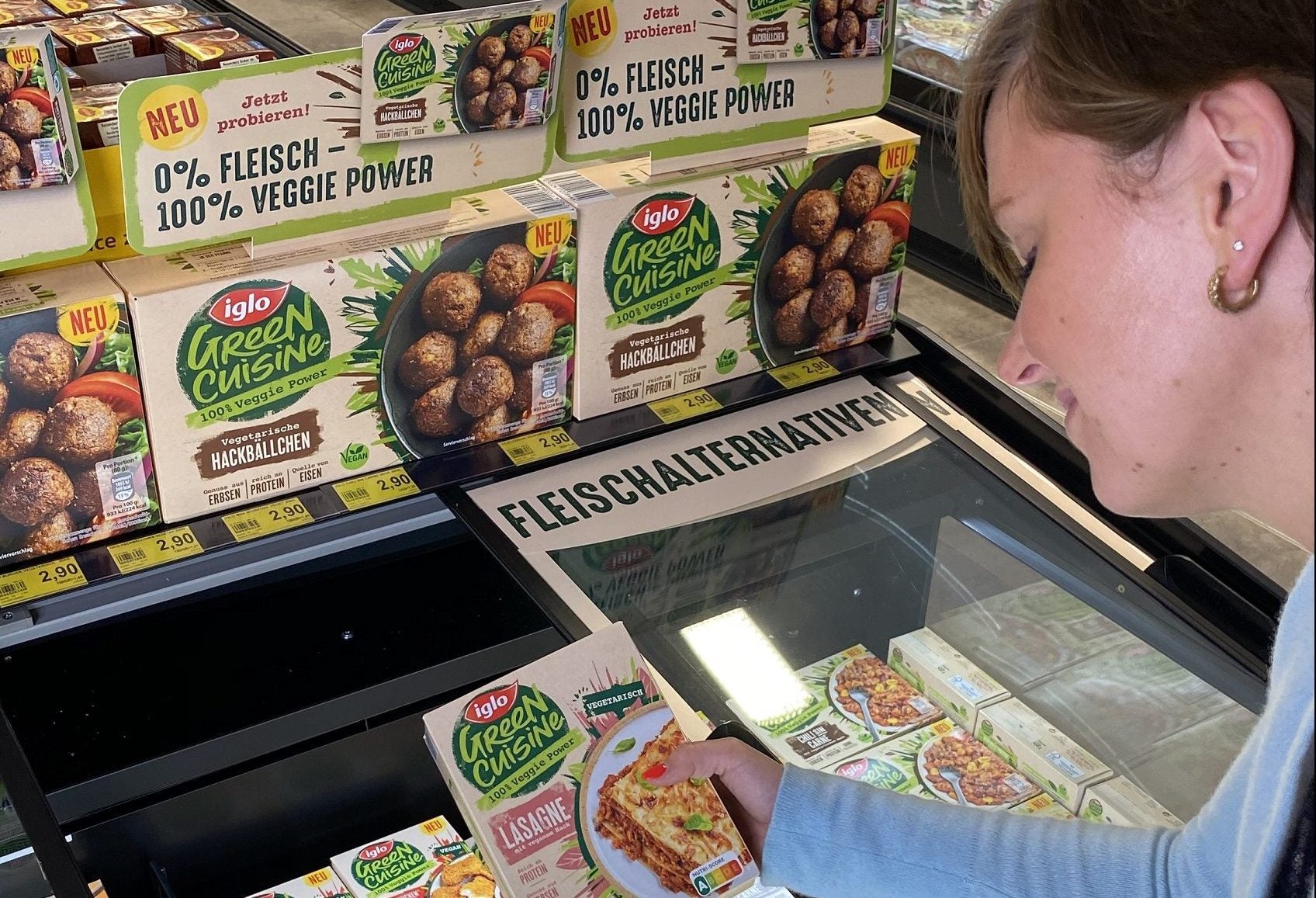 Nomad Foods, the frozen-food group, is calling for price increases to help cover the cost to meet rising interest for "sustainable" food.
The Birds Eye and Iglo brands owner said global demand for "sustainably and environmentally-consciously produced raw materials" in recent years has led to higher prices for the inputs this year.
As an example, the company said its Iglo business in Europe had almost doubled the amount of packaging it uses that is made from renewable paper materials as a response to consumer demand.
Those rising costs are contributing to the inflation seen across the sector, which is also facing pressure in areas such as transport and logistics, the company said.
Antje Schubert, the head of the Iglo business in western Europe, said manufacturers needed to be supported in their investment in sustainability.
"Consumers' appreciation of responsibly-produced food products is very gratifying and thus supports the joint efforts towards the climate goals," Schubert said.
"However, efforts to protect the climate and increased sustainability also come at a price that in the long term cannot only be borne by the manufacturers. Therefore, price adjustments are not only necessary but also fair."
Asked by Just Food whether Iglo and Schubert believe consumers should accept that they must pay more for their food, a spokesperson for the company said: "Climate and environmental issues are an overall social challenge and the ongoing investments in sustainability and its cost impact should not be carried solely by the food manufacturer. It would be fair and a sign of appreciation of sustainable based food if all shoulders would take a share of their responsibility to fight the climate change."
Nomad Foods is due to report its second-quarter and first-half financial results on 5 August.
In the first three months of 2021, revenue rose 3.6% to EUR707.4m (US$834.6m). Operating profit stood at EUR104m, up from EUR76.8m a year earlier. Net profit was EUR49.3m, against EUR47.4m in the first quarter of 2020.
During 2020, Nomad Foods' revenue climbed 8.2% to EUR2.52bn, rising 8.7% on an organic basis. Operating profit was EUR99.9m – versus EUR86.6m in 2019 – and net profit reached EUR58.7m, compared to EUR45.9m the year before.