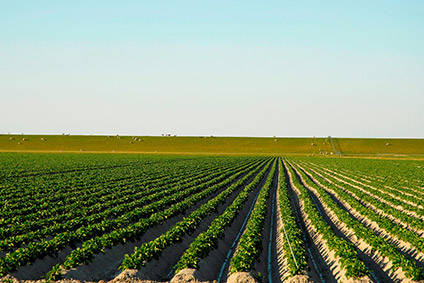 The European Union has approved a five year licence for controversial weedkiller glyphosate, despite fears that it can damage human health via the food chain.
On 27 November a majority in favour of the proposal by the European Commission to renew the approval of glyphosate was reached by an appeal committee, overturning an earlier decision by its Standing Committee on Plants, Animals, Food and Feed.
Some 1.3m EU citizens signed a petition calling for the the pesticide to be banned.
Glyphosate is the primary ingredient in Monsanto's Roundup herbicide which is the world's best selling weedkiller.
Some experts suggest glyphosate-based herbicides can damage health at very low levels.
In 2015 the World Health Organisation's cancer agency, the IARC, declared glyphosate "probably carcinogenic to humans," although several other agencies came to opposite conclusions and Monsanto insists glyphosate is safe.
Its licence was due to run out in December.
Monsanto is widely used by farmers and it had been predicted that a ban on the product could have resulted in a farmers' revolt.
The UK's National Farmers' Union (NFU) has welcomed the fact its licence has been renewed.
Guy Smith, NFU vice president, said: "It is good news that farmers and growers will be able to continue using glyphosate for another five years. However, the fact remains that there is absolutely no regulatory reason why it should not have been reauthorised for 15 years, as was originally proposed.
"The decision will be welcomed by farmers who have watched with growing concern as what should have been a straightforward decision has become increasingly political. The NFU has repeatedly said that decisions like this must be based on science and evidence. This clearly hasn't happened in this case."
The licensing deal could also cause friction between EU member states. The UK was among 18 member states that voted in favour of reauthorisation, as was Germany which had previously abstained. Nine countries including France and Italy voted against and one country, Portugal, abstained.
France has already said it will unilaterally ban glyphosate within three years.
In October Unilever ice cream brand Ben & Jerry's said it will no longer use ingredients based on glyphosate-dried crops after traces of the herbicide were found in its product.