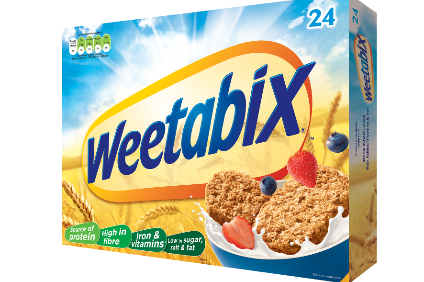 Workers at UK Weetabix plants are planning to down tools on specified days between now and November following a dispute over changes to employee contracts.
Trade union Unite said its members at two Weetabix factories in Northamptonshire in the English Midlands will begin a series of 48 hour strikes on Tuesday 21 September. The final strike is scheduled to start on Tuesday 30 November.
Unite claims Weetabix "plans to fire and rehire them [workers] on vastly inferior contracts". The union says changes to shift and working patterns would result in some workers being up to GBP5,000 (US$6,884) a year worse off.
Weetabix described the fire and re-hire claims as "unfair and inaccurate".
Weetabix, owned by US-based Post Holdings, saw members of another union – Usdaw – stage a 24-hour walkout last month in a row over pay for shifts during unsocial hours.
Usdaw represents the food processing workers at Weetabix while Unite represents the engineers.
A Unite spokesperson told Just Food: "The strikes are separate but linked because they are both about attacks on pay and conditions."
The spokesperson said he could not say how many people are due to take part in the latest planned walkouts because of "legal reasons".
Unite predicted the strikes will cause widespread delays to production. The union said the walkouts lead to shortages of Weetabix and other cereal products made at the factories – in Kettering and Corby – including Alpen, Weetos and Oatibix. The Kettering factory also makes cereal bars.
Unite said strike action was originally scheduled for June but was postponed to allow for talks with the company. Those discussions led to new proposals being put to the workers but were rejected by 82% of those balloted.
The union's regional officer, Sean Kettle, said: "Unite has made it clear from the outset that our members will not accept being fired and rehired with large cuts to their pay and conditions.
"Unite has acted responsibly from the beginning of this dispute and called off industrial action for three months to seek an agreement.
"It is deeply disappointing that despite Weetabix's staggering wealth that it was not prepared to make an offer than our members could accept.
"Industrial action can still be avoided but it will require Weetabix to withdraw its plans to fire and rehire its engineers and to put forward a realistic offer to our members."
In a response to the union's claims, a Weetabix spokesperson said: "To continue meeting the expectations of our customers and consumers, it's important that our ways of working evolve. As a business, we continue to invest in our people, plants, and products.
"We're naturally disappointed by the result of the Unite ballot, but respect the voice of our workforce and their representatives. Our success over nearly 90 years has been built on a strong relationship with our workforce. We will remain in dialogue with them and are confident that we can avoid any product supply disruption while we implement the new ways of working necessary to keep us competitive.
"It is unfair and inaccurate to compare this with other disputes that require new contracts to be signed or face dismissal. This is not a choice we're considering at present."