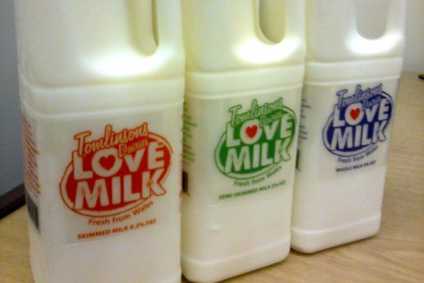 Wales-based Tomlinson's Dairies is creating 70 new jobs, expanding its cold storage facilities and eyeing a sales push across the UK after fresh finance for investment.
Tomlinson's said the investment package includes a GBP14.5m (US$18.8m) facility from HSBC, plus funding from the Welsh government, the regional small firms support agency Finance Wales.
The cash injection comes after the company, which produces a range of milk, cream, yogurt, eggs and juice products, including organic, said it "recently secured a contract" with supermarket giant Sainsbury's, although the company did not provide details.
Tomlinson's was established in 1983, when brothers Philip and John Tomlinson decided to diversify into liquid milk processing on their family farm in north Wales.
The business said it has "grown significantly over the years and is now the largest liquid milk processing business in Wales", turning over around GBP45m (US$58m) annually and operating from a dairy unit near Wrexham.
HSBC area director Tony Fulton said: "Tomlinson's is a great regional success story and we look forward to supporting the business as it creates local jobs, meets strong customer demand and increases its market share nationwide."