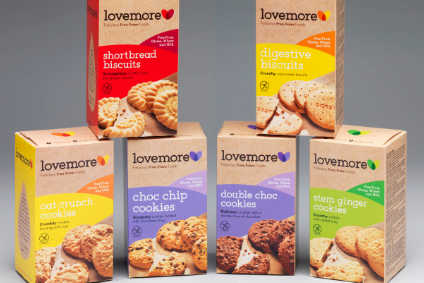 UK-based business Welsh Hills Bakery is in talks to launch its free-from brand Lovemore in China next year.
Welsh Hills Bakery said it expected to start exports to China in the second quarter of 2017. The company said it was confident of listings with a hypermarket operator in the central Chinese city of Wuhan and was also targeting its Lovemore brand at "major cities" on China's eastern coast, although it is in still in talks with retailers over potential listings.
Julian Cruttenden, head of commercial at Welsh Hills Bakery, said the company had just been on a promotional tour of Wuhan with government officials and business representatives from Wales. "It was a fantastic informative and educational visit which provided an invaluable market entry study and served us a wonderful introduction to the Chinese market. It is very clear, as we have been saying for some time, that there is a major opportunity in imported gluten and wheat free cakes and biscuits in the country. Whilst in Wuhan, we identified some positive solid leads and held meetings with several major chains including the Wushan Trading Company which operates 90 hypermarkets in Hubei Province and we are fully confident these will result in Lovemore exporting to China in 2017.
"We know there is massive scope for free-from products overseas, particularly in China where consumers are greatly motivated by health benefits. The awareness of food intolerances is high in [the UK]; we understand it and have developed solutions. In many other countries, such as China, they are only just beginning to figure it out, which gives us a huge head start, combined with the fact that the UK has a first-class food industry and leading technology puts us in a prime position to share our developments with the rest of the world."
The Lovemore brand is already available in the US, a number of European markets, the Middle East and Australia. Beyond China, the company is eyeing other new markets next year. Welsh Hills Bakery said it was "approached by major companies in Japan and South America" at SIAL about the Lovemore brand and discussions have started about potential deals.
Over 20% of Welsh Hill Bakery's sales are generated from export sales.