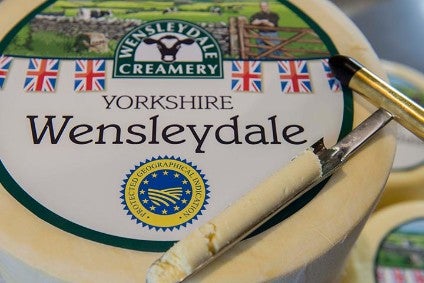 Wensleydale Creamery, a UK-based cheese maker, has secured new funding to finance its plant expansion.
The owner of the Yorkshire Wensleydale Cheese brand has received GBP17.9m (US$22.9m) from banking group HSBC to invest in new equipment to support additional capacity at its creamery in the town of Hawes, North Yorkshire as the business plans to "significantly" increase sales. The facility currently produces about 4,000 tonnes of cheese a year destined for the UK market and overseas, including North America, the Middle East and Europe.
Wensleydale said in a statement it has also been awarded GBP800,000 via a EU productivity grant to help modernise its cheese-making facilities with the purchase of new vats, and cheese-making and curd-handling equipment. A new cheese smoking plant, along with water recycling and increased milk storage capacity, are also being planned. Managing director David Hartley said: "The support from HSBC UK will allow us to increase and improve production across the Creamery. By investing in new, modern equipment, we can improve our efficiency as well as improve process control with technical excellence. It puts us in a strong position to grow the business and meet customer demand for our brand and products."
The company will use almost GBP1m of the funds from HSBC to put toward a new cheese blending and waxing facility designed to increase efficiency.