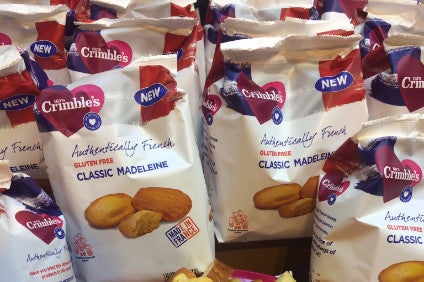 Wessanen today (15 February) forecast stronger sales growth and improved operating margins for 2017 – but the estimates disappointed analysts and shares in the Netherlands-based food group were down in early trading.
The company, which owns brands including Kallo, Whole Earth and Bjorg, said it expects to grow at a "low double-digit" rate this year, up from the 9% rise in revenue it saw in 2016.
The group forecast "continued strong growth" of its own brands and said the effect of its acquisitions last year would drive its growth. It expects its top-line expansion to be "partly offset" by lower sales of private-label products and those it distributes.
Wessanen also provided a forecast for its EBITE, or "normalised operating result" margin, which, as a percentage of revenue, was 7.2% in 2016. It expects that metric "to be above" 8% this year.
CEO Christophe Barnouin said: "The market for healthy and sustainable, especially organic, food continues to reflect the trend in consumer behaviour."
However, Karel Zoete, an analyst at French finance house Kepler Chevreux, said the forecasts – and Wessanen's 2016 results – were "a touch light". Zoete said Wessanen's decision to focus on own-label would dampen its sales growth. "The margin guidance of at least up 80 basis points year-on-year matches our forecasts, but the projected sales growth is below our level of up 16% year-on-year. The main difference is the magnitude of the impact from phasing out private-label business. We flag that this will mainly impact the H1 results."
Wessanen's 2016 results, issued this morning, included a 38.9% fall in net profit to EUR22.8m (US$24.1m) due to restructuring costs and a more than doubling of its tax bill. EBIT fell 0.9% to EUR34.3m.
The group's underlying EBIT, or EBITE, increased 18.7% to EUR41.2m. Revenue stood at EUR570m, up 9%. The sales from Wessanen's own brands, measured on organic basis without including the impact of exchange rates and M&A, rose 8.5%.
Barnouin added: "In 2016, we continued to make good progress on the transformation to a focused, fast growing, sustainable and profitable business."
Shares in Wessanen had fallen 6.3% to EUR12.94 at 10:59 CET.