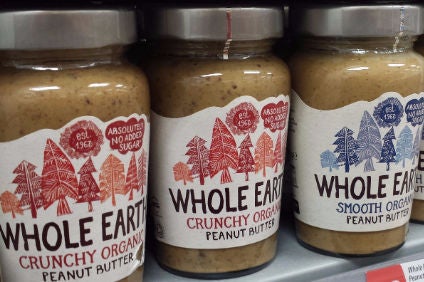 European health foods group Wessanen booked a jump in first-half sales and profits this morning (25 July) thanks to the continued growth of its branded sales.
Wessanen said revenue in the first six months of the year mincreased by 14% to EUR325.6m (US$379.8m). Group sales were lifted by the organic expansion of its branded portfolio, the Kallo-to-Bjorg manufacturer revealed. Branded sales increased 7.8% in the period and the top line was further boosted by a contribution from M&A.
CEO Christophe Barnouin noted Wessanen's private-label and distribution brand sales dropped "close to" 20%. This, he said, is "in line" with Wessanen's strategy to shift its product mix toward brands that generate higher returns.
"We have managed to sustain healthy profitable growth throughout the first half of 2017. Many of our own brands are growing at strong double-digit levels in H1 while the private label and distribution brands have declined by close to 20% in line with our strategy," he noted.
The owner of Whole Earth peanut butter said its operating profit rose to EUR30m in the half, compared to EUR24.4m reported in the comparable period of last year. Net earnings were also up at EUR20.3m versus EUR16.3m.
Barnouin said improved profitability was driving higher operating margins as well as "providing fuel" for reinvestment in branded growth. "We remain confident that 2017 will be yet another year of healthy, sustainable and profitable growth for Wessanen."