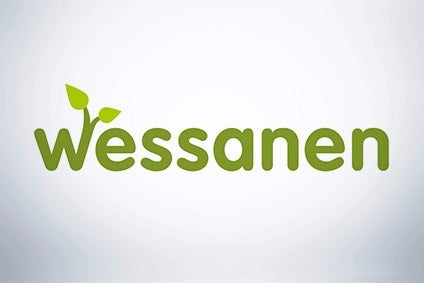 Wessanen is looking for improvements in key markets after lower third-quarter revenue led the Netherlands-based food manufacturer to again revise its forecast for annual sales and a fall in its share price this morning.
The owner of Bjorg baby food and Kallo rice cakes saw its shares fall in early trading today (19 October) after reporting a drop in sales for the three months to the end of September, with sales from its own brands declining amid pressure in France – its largest market – and the UK.
Wessanen's third-quarter revenue reached EUR144.2m (US$165.4m), down from EUR147.4m a year earlier, amid a 1.5% fall in sales from its own brands, a stable that also includes Mrs Crimble's gluten-free foods and Isola Bio dairy-alternative drinks.
Sales from Wessanen's smaller, "other" division – which includes private label, agency brands and wholesales were down 6.2%.
Over the first nine months of 2018, Wessanen saw sales from its own brands inch up 0.9%, although its "other" division reported an 8.9% fall in sales. In total, Wessanen's nine-month sales stood at EUR467.8m, down from EUR473m in the corresponding period of 2017.
Wessanen reported what it described as a "strong operating result" for the third quarter and for the nine-month period, with gross margins higher, benefiting "better mix in the portfolio" and gains from trying to improve operational efficiency.
However, the decline in third-quarter sales led Wessanen to revise its expectations for sales from its own brands in 2018. It is now forecasting "low to moderate growth" from that side of its portfolio, a change from a forecast in July of "moderate growth". And that estimate was a change from the "continued strong growth" it had initially said it had expected to see in 2018.
The company maintained its forecast for its EBITE margin to be "at the level of the prior year".
Wessanen has felt pressure on its businesses in France and the UK in recent quarters. In the second quarter, France's mainstream retailers moved to increase its ranges of organic products, benefiting smaller brands and hitting Wessanen's Bjorg. The offensive also hit growth in France's more specialised organic shops.
In the UK in the second quarter, Wessanen saw some of its products de-listed after it moved to up prices to protect margins.
Reflecting on how trading conditions in the third quarter, Wessanen said in France Bjorg's growth had improved when compared to the second quarter, although Alter Eco coffee's performance was "softer" than in the first half. The company revealed its organic brand Bonneterre had had a "difficult quarter" as France's specialist channel "decelerated".
Wessanen, meanwhile, said a "main reason for the unsatisfactory own-brands growth" in the third quarter was "an accelerated decline of our brands in the UK" due to the listings it had lost, as well as "a lack of promotional support from the trade".
Speaking to analysts after Wessanen providing its third-quarter trading update, CEO Christophe Barnouin said the company had drawn up plans for promotions, "strong activation" and innovation in France for the fourth quarter of the year.
"On Bjorg, we are [going to be] very aggressive in Q4," Barnouin said.
In the UK, Wessanen has made changes to its commercial strategy to try to improve its performance in the country, including trying to present itself to buyers as an overall supplier of "sustainable" food, instead of working on negotiations category by category.
At the start of September, Wessanen added to its portfolio of brands through acquisition, moving to buy plant-based dairy alternative company Abbot Kinney's.
Asked whether Wessanen was continuing to look at possible M&A targets, Barnouin indicated the company had higher priorities.
"The priority is to do more with what we have," Barnouin said. "That doesn't mean we don't look at M&A. There's a lot of consolidation."
However, he added: "We are not going to acquire a business before fixing Bjorg more."
Shares in Wessanen were down 4.01% at EUR8.37 at 14:13 CET.