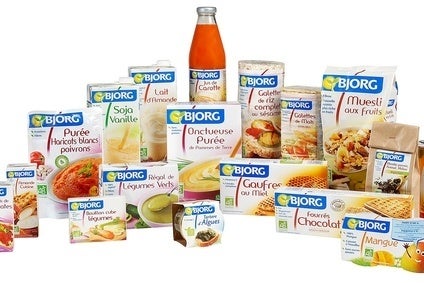 Wessanen has recorded a lower profit for the first nine months of the year, with the Dutch food group lapping a period when its results included its former US drinks unit – but the company's operating earnings were higher.
Last year's net profit included results from its American Beverage Corporation business which was sold to Harvest Hill Beverage Company, marking its exit from the US and its transformation into a pure player in healthy foods.
Net profit for the nine months of 2015 was EUR22.2m compared with EUR51.7m for the corresponding period last year. Operating income, however, was higher at EUR28.1m compared with EUR21.6m. Sales increased 20.3% to EUR389.1m.
For the third quarter the Bjorg owner said net income rose to EUR6.1m compared with EUR5.7m. Operating income increased to EUR9m versus EUR4.9m and sales were up 19.1% to EUR125.9m
"Q3 has confirmed the positive trend we have seen over the past quarters. The demand for healthy and sustainable food continues to be strong and our brands are gaining market share. This is based on a stronger marketing execution and significant investments above and below the line," said CEO Christophe Barnouin. "The shift from "Big Food" to Healthy and Sustainable Food is a major trend of our time and more and more consumers are joining every day," he added.