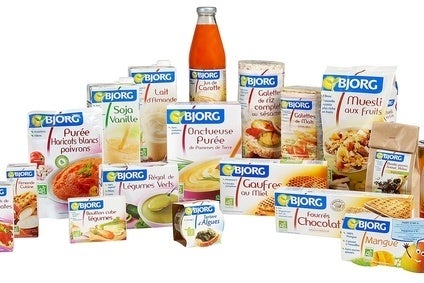 Wessanen reported higher sales and a jump in full-year earnings thanks to progress made on its drive to focus on European health and wellness brands and sell-off non-core businesses.
The Dutch company said today (20 February) that full-year sales increased to EUR433.5m (US$491.8m), up from EUR407.3m last year. The company said its brands "continued to gain momentum" thanks to distribution gains and innovation.
Earnings were also up. Operating profit jumped to EUR20/6m versus EUR13.2m in 2013. Net profit was further lifted by disposals, rising to EUR45.3m compared to a loss of EUR100,000.
During 2014, Wessanen adjusted its portfolio through acquisitions and disposals. The group purchased Italian free-from dairy business Abafoods and divested Natudis and IZICO successfully. Bio-Distrifrais was sold-off in January. "The divestment process of ABC is progressing," said CEO Christophe Barnouin. "When finalised, we have transformed ourselves into a pure player in healthy and sustainable food."