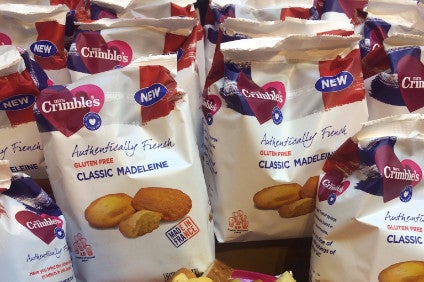 European health food manufacturer Wessanen booked a jump in first-quarter sales this morning (21 April), with growth supported by an increase in sales of its brands.
The company said reported revenue rose by 15.2% in the three-month period, with its brands increasing revenues by 9.2%. The Mrs Crimble's owner also cited the contribution from recent acquisitions.
"Many of our own brands grew at double digit-levels and overall, own brands have grown 9.2%. As communicated earlier, the share that private-label and distribution brands have of our business has reduced further, which has offset total growth in the quarter to an extent," CEO Christophe Barnouin said. "We are pleased with the performance of our newly acquired businesses and integration is proceeding as planned."
Last year, Wessanen acquired businesses including Biogran in Spain and Mrs Crimble's in the UK.
Wessanen said its earnings were also higher in the first quarter.The company's underlying EBIT increased to EUR19m on a margin of 11.5%, the group reported. This compares to EUR14.1m on a margin of 9.9% in the comparable period of last year.
Looking to the full year, Wessanen said total reported growth is expected to be "low double digit", with growth from brands and the contribution of acquisitions offset by a lower contribution from private label. Its underlying EBIT margin is expected to be "above 8%" for the year, the group added.