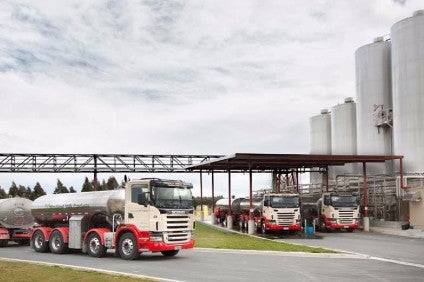 Westland Milk Products is undertaking a strategic review that could include a merger or divestment for New Zealand's second-largest dairy cooperative.
Options also include continuing with the current business model or introducing a "cornerstone investor" to provide new capital to fund growth, the Hokitika-based firm said in a statement today (31 July). It has hired Macquarie Capital and DG Advisory to "consider potential capital and ownership options that will create a more sustainable capital structure and support a higher potential payout".
Westland Milk has a number of joint ventures and subsidiaries, including with Indonesian consumer health and nutrition company Kalbe (PT Sanghiang Perkasa) and Japan's Morinaga Milk Industry Co. It also has Westland Shanghai and make-at-home yogurt business EasiYo Products under its wing.
Chairman Pete Morrison said the new strategy will focus on more segregated, higher value-added products.

He added: "This strategy has the potential to add significant value to our business. We've had strong interest from new suppliers and we take great heart from that as well as the loyalty shown by existing shareholders. Shareholders have clearly indicated support for a plan that would create higher returns and shareholder value, which would likely require significant new capital.

"We have relatively high debt levels and limited financial flexibility and therefore it is now timely to look ahead and consider the options that can provide a sustained, higher payout and improve the company's financial flexibility. Obtaining new capital would make a significant difference to the cooperative."
The business review will take "several" months and Westland Milk hopes to provide an update to shareholders, who will vote on any proposals, before Christmas.
"Our payout has been lower than our competitors for several years and the board is determined to address the situation for shareholders," Morrison said.