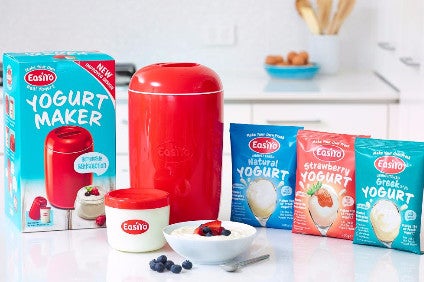 New Zealand dairy cooperative Westland Milk Products today (1 February) announced a review of staff roles across its operations and two sister companies in a bid to improve its competitiveness.
The company said the review, which will also take in Westland Shanghai and make-at-home yogurt business EasiYo Products, will lead to "some staff redundancies".
However, CEO Toni Brendish, who joined the business in September, would not comment on how many employees – or what positions – might be affected. The review is set to be completed by the end of the month.
"Current payout predictions, while higher than for the last two seasons, are still not where our shareholders need them to be and, for some, will still not be sustainable. We need to get our group back to returning top value to shareholders," Brendish said.
In the year to the end of July, Westland ran up a net loss of NZD14.5m (US$10.6m) amid a fall in revenues and higher costs as the company invested in its "value-added" strategy.
Brendish added today: "Westland Group has the capital investment, technical expertise, quality products and resources to recover from last year's loss and get back to paying shareholders a competitive payout. But our current structure, including staff roles, is not set up in the best way to deliver the results we want to achieve."