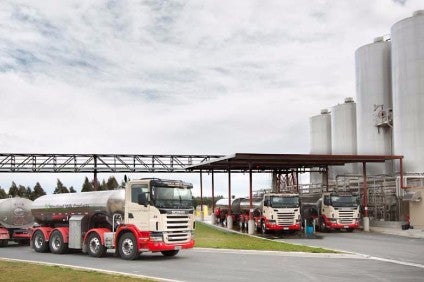 New Zealand's second-largest dairy cooperative Westland Milk Products has secured investment from a government fund which will be put toward building a new "segregated" plant.
Westland plans to construct the facility in Hokitika, located in New Zealand's West Coast region, to support its new five-year strategy set in motion in March. That strategy aims to "segregate" manufacturing into "multiple types of special quality milks into high-value products to meet growing global and domestic demand", and reduce its dependence on "bulk dairy commodities".
In July, Westland said it had launched a separate strategic review that could include a merger or divestment. At the time, it said options could also include continuing with the current business model or introducing a "cornerstone investor" to provide new capital to fund growth. It hired Macquarie Capital and DG Advisory to "consider potential capital and ownership options that will create a more sustainable capital structure and support a higher potential payout".
A spokesperson as Westland confirmed to just-food today (30 November) that the capital structure review is a separate process to its five-year strategy, and hopes to provide an update on the former to shareholders at its annual general meeting on 5 December. However, a final decision is not expected until the new year.
"All options remain open," the spokesperson added.
"The [five-year] strategy was signed off by the board of directors in September," the spokesperson said. "It encompasses a broad but detailed vision for the future direction of the company to maximise value and returns for shareholders."
Chief executive Toni Brendish said in a statement yesterday (29 November) segregating production from bulk commodities is a key component of Westland's five-year blueprint. The cost of the new facility was put at NZD22m (US$15.1m) of which the New Zealand government's Provincial Growth Fund will contribute NZD9.9m. The balance will come from Westland's own capital expenditure budget, the spokesperson confirmed.
The company's portfolio encompasses butter, UHT milk, yogurt, cream and infant-nutrition products, according to its website. Westland is primarily focused on the dairy export market, with only around 20% of its production channelled into New Zealand, the spokesperson said.
"Westland needs to reduce its dependency on bulk dairy commodities with their volatile pricing cycles," CEO Brendish commented in yesterday's statement. "We'll do this by expanding our capacity to produce high-value products, differentiated by the special qualities of the milk used to make them."
One of the "special quality" milks is the A2-protein variant – a cow's milk that mostly lacks a form of β-casein proteins found in the A1-type protein, which is believed to cause stomach discomfort in some consumers.
Westland also cited its Ten Star Premium Standard milk, which it said is produced on farms run to a set of"very high measures" embracing "animal welfare; human rights; environmental requirements; feed standards (such as a pasture-fed and not using the likes of palm kernel extract); quality; safety; and traceability".
"There is also potential, in later stages of the project, for other segregated products such as grass-fed, pure Jersey, goat or sheep milk, or even plant-based nutrition," Brendish added.
Westland's new plant is expected to be operational in time for the 2019-20 season – which typically starts in late August or early September – and will create around eight to ten jobs.
Brendish said by focusing on low-volume, segregated products, the company is less susceptible to the "cycles of the global dairy trade".
"We simply can't compete in the bulk dairy commodities arena where we have little influence or control over the vagaries of the global dairy trade, and a reduced ability to ride out its highs and lows. If Westland is to thrive, and grow our vital contribution to the West Coast economy, we must focus on our best assets, including our heritage, location and people, and particularly, our smaller size, with the agility and flexibility that comes with that."