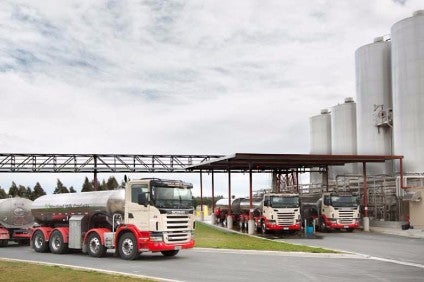 New Zealand dairy cooperative Westland Milk Products' proposal to restructure its board will face a vote from its shareholders next month.
Voting will take place at a special general meeting on 5 October at which shareholders – dairy farmers – will have their say on changes the company, New Zealand's second largest dairy cooperative, suggests will improve and update its governance.
Westland chairman Peter Morrison said the board believed the recommended changes would set the structure and tone of the cooperative's governance and better equip it for opportunities and challenges ahead.
The recommendations include a reduction from 11 to eight board directors and eight to five shareholder-elected directors.
"There has not been a significant review of Westland's governance structure for some years," Morrison said.
"Part of this exercise was to ensure that the board and constitution were fit for purpose to ensure our future as a viable, competitive and sustainable business delivering the best possible service and return to shareholders."
Westland's research pointed to a smaller board being more efficient, adaptable and responsive.
The eligibility criteria for executive roles has also been reviewed using models and comparing companies similar to Westland, including an independent candidate assessment that would be visible to shareholders.
The criteria that elected directors must be shareholder-suppliers to Westland will remain in place.
The proposals followed a governance review by a sub-committee of the board including co-opted shareholders, directors, and a management consultant.
The review was announced back in February, across its operations and those of sister companies Westland Shanghai and make-at-home yogurt business EasiYo Products, following criticism of the then board's performance. In the year to the end of July 2016, Westland ran up a loss of NZD14.5m (US$10.6m at the then conversion rate).