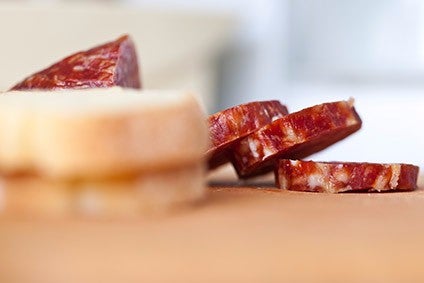 China-based meat processor WH Group has announced the acquisition of two Romanian companies – Elit and Vericom – through its US subsidiary Smithfield Foods.
In a filing to the Hong Kong stock exchange yesterday (25 September), WH Group said Smithfield had struck a deal to buy 100% of the Romanian firms.
Smithfield already has operations in Romania, marketing pork products under the Comtim brand.
Elit and Vericom operate three packaged meat facilities and five distribution centres. They have the combined resources to expand capacity to 45,000 metric tonnes of packaged meats a year, from around 25,000 metric tonnes now. The deal, for which no financial details were disclosed, is subject to anti-monopoly approval from the relevant regulatory authorities.
As part of Smithfield's expansion into eastern Europe, in June the company completed the acquisition of the Pini Group's packaged meats companies in Poland to be operated by Polish food producer Animex Foods. The acquisition included Pini Polska, a meat processing and packaging plant and case-ready meat plant Hamburger Pini and Royal Chicken.
Outside Europe, last year Smithfield Foods bought Hormel Foods' Clougherty Packing, the parent company of Farmer John and Saag's Specialty Meats, as well as two processing facilities and three farms.