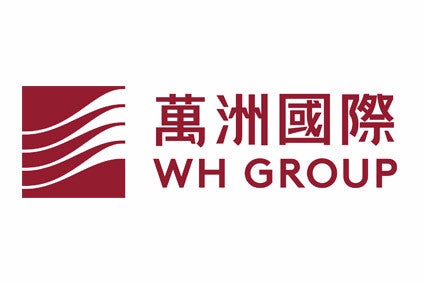 WH Group, the world's largest pork processor, reported mixed numbers for fiscal 2015 as lower financing costs lifted the bottom line despite issues at its hog unit and lower sales.
Net profit before fair value adjustments increased by 17.5% to US$866m. The Chinese company stressed this level was "beating market estimates". The bottom line was aided by "gradually revealed" synergies with Smithfield as well as lower financing costs. During the period, WH Group paid down some of the high levels of debt it took on to fund the US$7.1bn purchase of the US group in 2013. The company's debt to equity ratio decreased from 77.2% as at end of 2014 to 58.4% as at end of 2015, WH Group revealed.
However, while the company was able to strengthen its financial position, the firm came under pressure in the year from "challenging industry and macroeconomic environments", chairman and CEO Wan Long conceded.
He continued: "However, WH Group's competitive advantages of having a fully integrated business model and effective global management and operations, our business as a whole performed satisfactorily."
During the year sales declined to $21.2bn, versus $22.2bn in the year ago period.
Operating profit was also slightly down, declining to $1.55bn from $1.6bn. The company saw a strong increase in operating profit at its higher margin packaged meat business, where EBIT increased 27.2%. However, this was somewhat offset by lower growth at its fresh pork unit, where operating profit was up 1.3%, and a significant drop at its hog business – where operating profit fell to $54m compared to $412m last year.