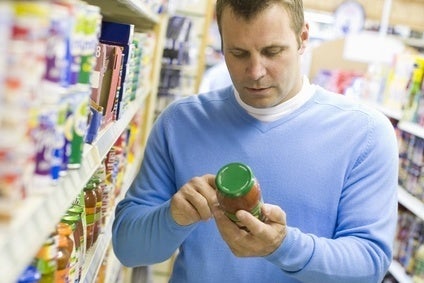 UK consumer watchdog Which? has called on the country's competition regulator to investigate the "misleading" ways supermarkets price products.
Which? has made a so-called super-complaint to The Competition and Markets Authority for action on what it called "dodgy offers". The regulator must respond in 90 days to the watchdog's request.
"Despite Which? repeatedly exposing misleading and confusing pricing tactics, and calling for voluntary change by the retailers, these dodgy offers remain on numerous supermarket shelves," Which? executive director Richard Lloyd said. "Shoppers think they're getting a bargain but in reality it's impossible for any consumer to know if they're genuinely getting a fair deal. We're saying enough is enough."
Which? set out ways in which it said supermarkets were "confusing" consumers. It pointed to "seasonal offers" where the higher price only applied out of season. It said it found a Nestle Kit Kat Chunky Easter egg was advertised at GBP7.49 for 10 days in January at Ocado – but then sold on offer at GBP5 for 51 days.
Another example put forward was the price of Dr Oetker-owned Chicago Town pizza in a promotion at Asda last year. Which? said Asda increased the price of a Chicago Town Four Cheese Pizza two-pack from GBP1.50 to GBP2 as it went onto multi-buy at two for GBP3. It went back to GBP1.50 as the promotion ended.
Speaking to just-food, Nestle said: "It's not something we can comment on beyond that the price the retailer sells is at their sole discretion."
Ocado pointed to a statement issued today by UK retail body The British Retail Consortium, which said its members "do not accept the core implications set out in this super-complaint".
The BRC said: "The examples set out are very specific in nature and are not in any way indicative of broader systemic problems across the retail industry. With thousands of products and special offers in store every day, errors may from time-to-time occur, however these are rare in nature and are resolved quickly by the retailer concerned. We will examine closely the content of this super-complaint."
The retail association said the matter could be discussed when talks start on the latest iteration of the UK's Pricing Practices Guide, which sets out how traders should provide information on prices.
"With a consultation expected soon on a revised pricing practices guide, it would seem sensible to consider the issues raised in the super-complaint as part of that process," the BRC said.