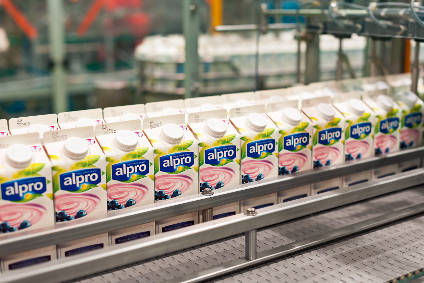 WhiteWave Foods' plant-based food and beverage arm Alpro has declined to comment on speculation it is investing EUR50m (US$56.3m) to triple production of dairy-free products at the Issenheim plant by the end of next year.
According to local press reports, Alpro is looking to grow production of dairy alternative products at the French plant and increase the number of lines from two to seven. This will increase capacity from 80,000 to 250,000 tonnes.
Local publication L'Usine Nouvelle, citing an announcement from Alpro, said the firm planned to install a new workshop of 7,000 square metres and a 4,000 square metre logistics facility next to the existing plant. The move will result in an increase in the number of staff from 96 to 180 initially and then 250 when the plant is fully operational.
Output will be exported to neighbouring countries including Belgium, Germany, Spain, Italy and the UK.
When contacted by just-food, a spokesperson for Alpro declined to comment "at this stage" adding the firm is "in a silent period".
WhiteWave will announce its first quarter earnings on 10 May.