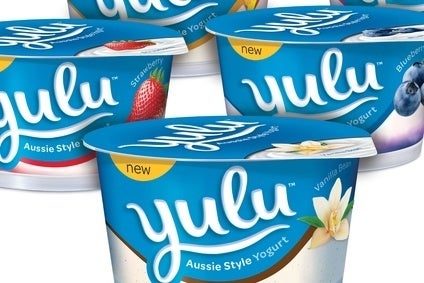 ?WhiteWave Foods has launched Yulu, an "Australian-style" yoghurt, in the US.
The company said Yulu, which contains 10g of protein, was "inspired by an authentic yoghurt recipe from Australia".
In a statement to just-food, WhiteWave said: "Yulu is double smoothed, meaning its fresh ingredients and whole fruit are blended twice, creating a creamier alternative to Greek yoghurt. Yulu is a great option for consumers who want a delicious, creamy, protein-packed yoghurt without the tangy, tart taste often associated with high-protein yoghurts."
WhiteWave has developed a range of five flavours, including honey, strawberry and raspberry. The brand is on sale nationally in the US.
Announcing the launch of Yulu last week at the Consumer Analyst Group of New York investment conference, Blaine McPeak, the head of WhiteWave's business in the Americas, said: "Yulu is a high-protein, Australian-style yoghurt, which we think has tremendous potential to ride the wave of growth we've been seeing in this emerging segment."