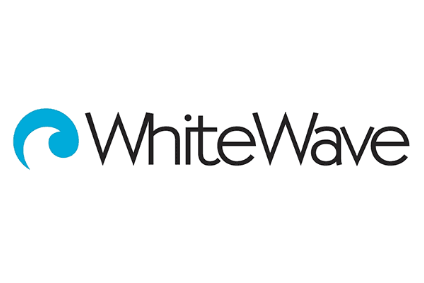 WhiteWave Foods has booked increases in sales and operating income for the third quarter of 2016 – ahead of the expected completion of the US company's acquisition by Danone, which was announced earlier this year.
However, alongside the publication of the third-quarter numbers, WhiteWave said it now expects Danone's takeover of the business to be completed in the first quarter of next year, instead of their initial expectations for the deal to be sealed by the end of 2016, as the company is still working with anti-trust officials in the US and the EU. The news sent Danone's shares falling in Paris.
WhiteWave said yesterday (9 November) net sales for its third quarter were US$1.1bn, a 5% increase on the same period last year. "These results were driven by organic growth and acquisitions within the last year, partially offset by fresh foods platform results and unfavourable currency impacts," WhiteWave said.
The company reported a 17% increase in operating income for the third quarter to $109m. On an adjusted basis, operating income increased 14% to $117m. Adjusted third-quarter EBITDA was $154m, an increase of 14% over the year-ago period. Net income stood at $58m, up from $50m a year earlier.
WhiteWave chairman and CEO Gregg Engles said: "We are pleased with our third-quarter results, despite some execution challenges and a difficult industry backdrop in the quarter. The growth potential of our categories remains robust and we are committed to delivering strong financial results for full-year 2016. We continue to move toward closing our merger with Danone. Danone is the ideal strategic partner to enhance our growth trajectory and the global reach of our brands, and to support WhiteWave's mission to change the way the world eats for the better, which uniquely aligns with Danone's mission to bring health through food to as many people as possible."
On the deal with Danone, WhiteWave said the closing is still subject to various approvals including those of the US Department of Justice and European Commission.
The company said the US Department of Justice issued a request for additional information, commonly known as a "second request", on 3 October. "We currently expect closing to occur in first quarter 2017, though there can be no assurance regarding timing of completion of regulatory processes," WhiteWave said.