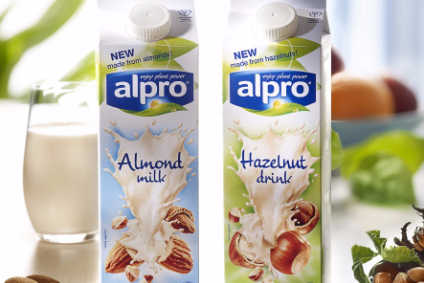 WhiteWave Foods booked higher full-year sales and earnings but conceded issues at its fresh foods unit remain challenging.
The Alpro maker said that full-year revenue rose 9% to US$4.2bn in the 12 months to end-December. Underlying sales, excluding acquisitions, were up 5%, the Horizon Organic maker revealed.
However, WhiteWave continued, a drop in sales at its fresh foods platform hampered the group's result and excluding this unit sales would have increased by 12% year-on-year. Fresh food sales have suffered following WhiteWave's 2015 transition to a new SAP system.
"Our fresh foods platform… continues to struggle with the after-effects of our fourth quarter 2015 SAP implementation, and improving fresh foods performance is a key focus area," said Gregg Engles, chairman and CEO.
Nevertheless, the dairy-to-plant based alternatives manufacturer booked a strong increase in operating profit and net earnings, which rose 21% to $402m and 27% to $215m respectively.
Last year, WhiteWave accepted a takeover offer from French dairy giant Danone. Engles said yesterday that the company is "focused on delivering even stronger results in 2017" while it continues to "work toward closing our pending merger with Danone".