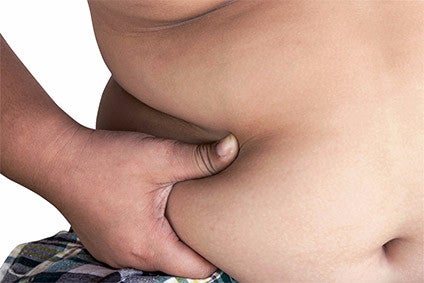 Restrictions on the marketing of "unhealthy food", a tax on sugar-sweetened drinks and government support for physical activity are needed to tackle rising international rates of child obesity, a report commissioned by the World Health Organization has said.
The Commission on Ending Childhood Obesity, or ECHO, has presented its final report to the WHO director-general, two years of work to address what it called "the alarming levels" of obese and overweight children globally.
At least 41m children aged under five are obese or overweight, with the greatest rise in the number being obese or overweight coming from low- and middle-income countries, the report said.
"Increased political commitment is needed to tackle the global challenge of childhood overweight and obesity," Sir Peter Gluckman, the co-chair of the commission said. "WHO needs to work with governments to implement a wide range of measures that address the environmental causes of obesity and overweight, and help give children the healthy start to life they deserve."
The report highlighted the rising rate of childhood obesity outside the world's richer countries. It said the number of overweight children in lower and middle-income countries has more than doubled between 1990 and 2014, from 7.5m to 15.5m. In 2014, 48% of all overweight and obese children aged under five lived in Asia and one-quarter in Africa, the report said.
The commission put forward a series of recommendations in the areas of sales and marketing, including co-operation among countries "reduce the impact of cross-border marketing of unhealthy foods and beverages", the implementation of a "global nutrient labelling system" and a tax on sugar-sweetened beverages.